Welcome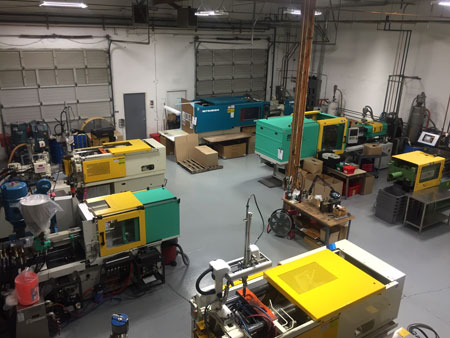 Founded in 2001, Creative Plastics is a family owned and operated manufacturing business located in Clackamas, Oregon just outside of Portland. We are an ISO 9001 certified company with many years of custom injection molding experience. We pride ourselves in providing our customers with high quality parts at reasonable prices, while also ensuring on-time delivery and quick turnaround. We also give our customers the benefit of keeping their products made in the USA! We supply customers in diversified industries both domestic and internationally.
Creative Plastics has eight injection molding machines ranging in size from 40 ton up to 180 ton , which enables us to produce parts as big as 12.7 ounces. Most of our machines have micro-processor controls, allowing us to get accurate and repeatable processing for high quality molding results. An automated, closed-loop drying and loading system is used to ensure that there is no moisture or contamination to the production parts. We have added sprue-picking robots to two of our machines to further increase molding efficiency and reduce part price.
The owners of Creative Plastics have developed partnerships with some of the best toolmakers in the Pacific Northwest, as well as internationally. This allows us to meet our customers' needs and offer competitive pricing without sacrificing quality or lead time. We have also installed a closed-loop water-cooling system, which is chemically treated, to prevent any rust or deterioration of our customers; tools.
To support our customers' needs for secondary operations, such as welding parts together or brass inserts, we have three sonic welding machines. Our facility has plenty of space for safely storing tools and parts. We also have a large conference room that provides sufficient workspace to consult with our engineers on your project needs