Quality
Creative Plastics is an ISO 9001 certified company and is committed to customer satisfaction. Our quality department is trained in the use of many quality tools such as ISO & TS standards, AS standards, SPC, PPAP, Corrective Action, ASTM, ANSI, 8D and many others.
Creative Plastics has a strong team of professionals working to ensure we provide our customers with the best possible experience. From customer service to design and production, we put every effort into ensuring that we provide high quality results and have satisfied customers. We make every effort to meet or exceed your expectations.
The team at Creative Plastics provides our customers with top quality products by using the Plan-Do-Check-Act process for continuous improvement. We continuously monitor the process beginning to end to identify areas for improvement. This includes detailed tool review, efficient molding set up, SPC, continuous part inspections during processing, and final review of part quality and quantity upon packaging. We also work closely with customers and welcome there feedback to identify opportunities for improvement.
Our employees are trained to use ESD equipment to handle sensitive PCB boards.
We store first article and customer approved first run samples in our quality bins to create a reference point, so we can ensure that dimensions and cosmetics remain consistent in future production runs.
We use calibrated equipment to measure parts. Our equipment is calibrated by an accredited source.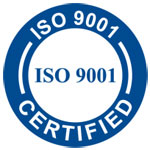 Quality Policy
Creative Plastics Injection Molding, Inc. provides our customers with high quality parts at reasonable prices, while ensuring on-time delivery and quick turnaround. To meet these objectives, Creative Plastics is committed to ensuring an active ISO 9001 compliant Quality Management System and dedicated workforce At Creative Plastics:
Quality is our #1 Priority